Language Buddy (online)
Ongoing Project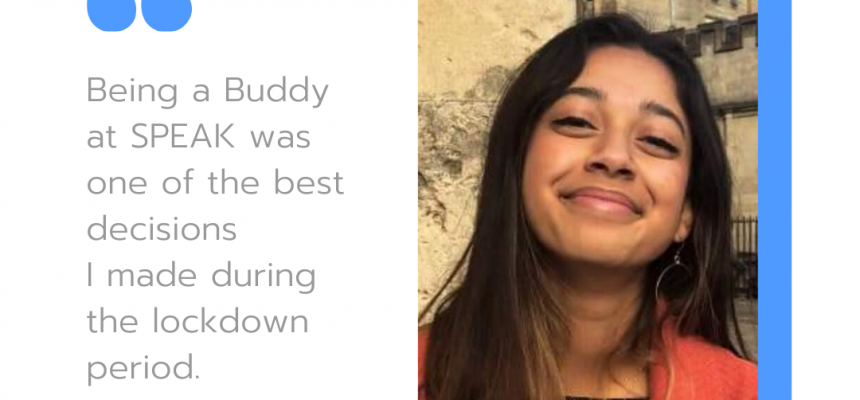 Project Date(s): January 2024
We believe in the importance of building strong connections between our community members. Right now, this is more important than ever as we are going through a situation where loneliness can affect more people than ever before and support to refugees is required more than ever.
We are offering the opportunity to keep creating connections and learning a language online through online language groups.
As a buddy, you can keep making a difference by continuing to create meaningful relationships among people who need it the most right now.
You can become a language buddy 3x a week, 2x a time or 1x a week (your choice!).
Groups are led via Skype by one buddy, usually following this format:
– Sessions are held once, twice or three times a week (Monday to Sunday), for 12 weeks (if you do a session once a week), 6 weeks (if doing it twice a week) or 4 weeks (if doing sessions 3 times a week)
– Each session should be 90 minutes long.
– The groups will consist of 4 to 7 participants.
If you are interested in leading an online language group, please follow the next steps.
2) Voila! You're all done.
After that, we will get in touch with you about what volunteer roles are available, about training provided and to give you access to different materials that will help you volunteer and lead your language group, if you wish to do so.
As a Language Buddy with SPEAK, you will:
– Set the dates and times for when you can deliver your language group
– Attend the required training and understand how to use the website to look for resources to use during your sessions
– Plan your sessions with the support of the resources available and the SPEAK London Team
– Deliver your language sessions at the dates and times decided by you and agreed with the SPEAK London Team
– Be understanding of the diverse group of people you will be supporting and patient
– Keep in touch with the SPEAK London Team anytime that you need or is necessary