Southall Community Clean Up – Victoria and Hammond Roads
Completed Project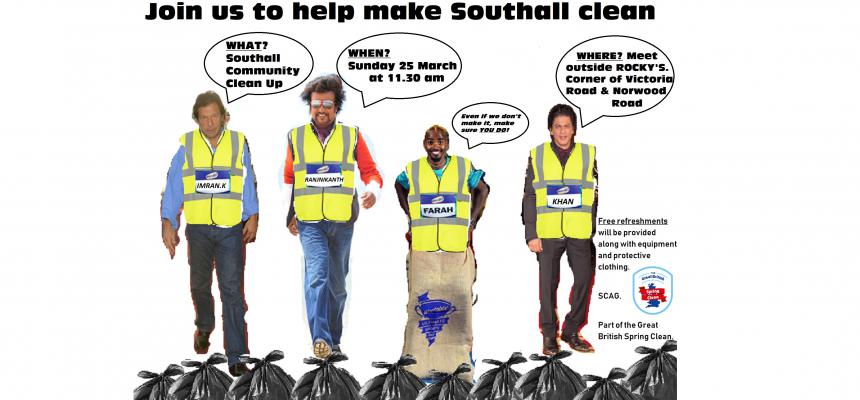 The Southall Community Action Group invites you to join us to help make Southall Clean on Sunday 25 March 2018.
Southall Community Clean Up – The big day is nearly upon us (weather permitting) – doing it's bit for Southall – this time in Victoria Road/Hammond Road.
Free refreshments will be provided along with equipment and protective clothing.