Southall Orchard Project: Southall Park – Final Phase
Completed Project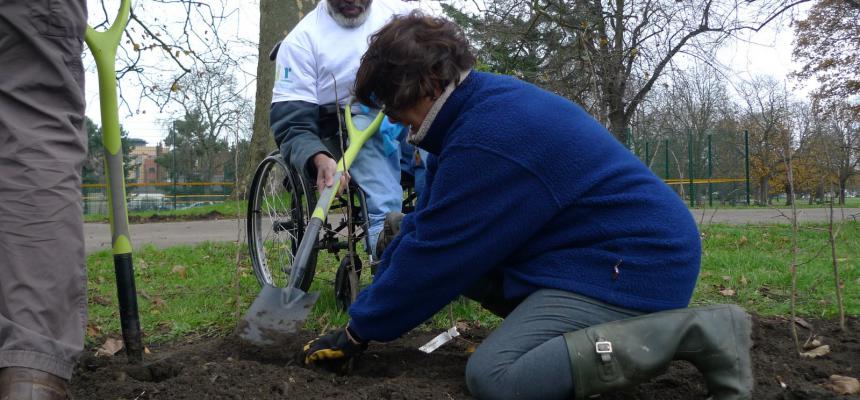 The Southall Orchard Project is a community led initiative to plant orchards and fruiting hedges in publicly accessible places throughout Southall.
We envision the town filled with a variety of fruit / nut trees and fruiting hedges which will provide free food for local people to enjoy. The current plan is to have at least five orchards planted by 2020. Southall Transition is working with Ealing Council and The Tree Council to achieve this.
The project commenced on 5th December 2015 with the inaugural planting taking place in Southall Park. The next phase of the Southall Park Community Orchard takes place on 5th March 2016, 11am when the last batch of hedging and trees will be going in.
Everyone is welcome, no experience is needed. Tools and training will all be provided. You can just turn up if you wish, however if possible, please confirm your attendance in advance by contacting us. This way we will know how many tools and refreshments to provide. We wouldn't want volunteers to miss out on the free refreshments, however these can only be guaranteed to those who have pre booked.