Pitzhanger Manor & Gallery Visitor Experience Volunteers
Ongoing Project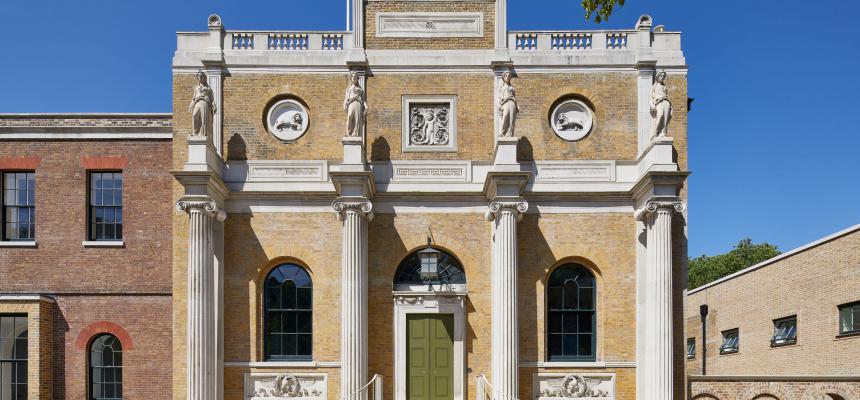 Pitzhanger Manor & Gallery is a meeting place for creativity, debate and participation, reanimating Sir John Soane's vision to inspire and enrich our communities with art, architecture and design.
Our mission is:
• To conserve and revitalise Sir John Soane's Pitzhanger Manor in his original parkland;
• To celebrate Sir John Soane's genius as a designer: to nurture understanding of the relevance of Soane's work today, and to carry forward his passion to inspire future generations in art, architecture and design;
• To offer a programme of compelling, ambitious and stimulating exhibitions that provoke and inspire;
• Through an imaginative and wide-ranging programme of participation and events to enable a broad and diverse audiences in Ealing, West London and beyond to ignite their creative potential;
• To offer a stimulating place for creative reflection and debate that will encourage fresh ideas and new connections that enrich our lives; and
• To develop a sustainable business that enables Pitzhanger to deliver its aspirations in the long term, seeking to diversify and grow income streams from a wide range of fundraising and commercial activity.
We are looking for people to join our friendly and dedicated team of volunteers! If you love meeting new people, have a passion for the arts, history or architecture and would enjoy volunteering alongside knowledgeable and experienced volunteers and members of staff, we'd really like to hear from you.
We're looking for a passionate and helpful volunteers with a can-do attitude. You need to be approachable and friendly. You will gain excellent customer care experience in a multi-use heritage site. We are looking for volunteers to help create an unforgettable day out for every one of our visitors. Your role will be varied; from bringing the house to life as a room warden, welcoming visitors at the information desk, selling guidebooks and merchandise from the shop as well as ensuring that every room is kept neat and tidy.
Pitzhanger Manor & Gallery, Mattock Lane, Ealing, W5 5EQ