Call for School Street Stewards
Completed Project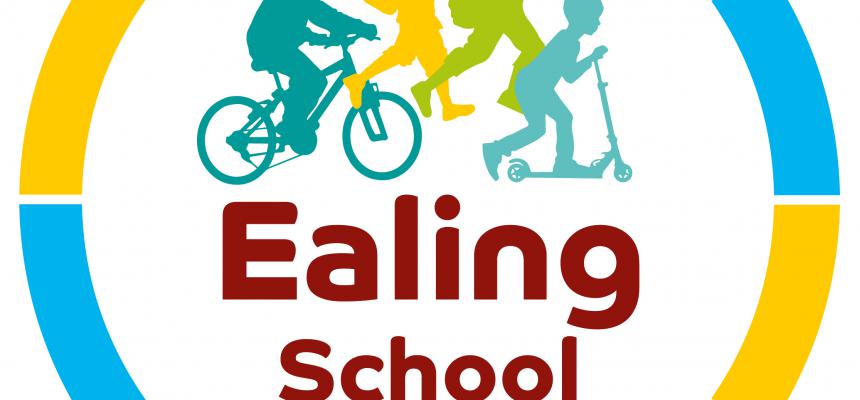 Project Date(s): September 2020 to March 2021
Temporary School Streets is a scheme where the streets near a school are closed to traffic at school opening and closing times. Closing the streets to school and through traffic helps to achieve a safer, more pleasant environment for everyone using the streets whilst maintaining access for residents, businesses, pedestrians and cyclists.
School Streets will help to support social distancing, keep children and their families safe on the school journey and to reduce air pollution and congestion around schools. The added benefit for residents is that it will free up space on their streets, significantly reducing the traffic congestion and numbers of parents who park inconsiderately, sometimes blocking driveways at those times of the day.
This is a volunteer led initiative run by schools, in conjunction with Ealing Council. But the schools need your support. Due to COVID and staggered school start times, some schools need your help to steward the barriers at each closure so that permit holders can enter and exit as needed. Schools are looking for volunteers to give up an hour each week (or more if you can), either, in the morning or in the afternoon. So, what does it involve?
Collecting the barrier and banner from the school and taking it to the closure point. It's on wheels and is easy to manoeuvre
Putting the barrier across the road, attaching the banner and staying with it while it is in situ
Moving the barrier to allow permit holders to enter and exit as required
Training: the school have a training pack and training/support is also available from the Council if required Schools would be delighted to hear from you:
Please get in touch directly with your local school – see the list below of schools participating in the scheme and their contact details.
Participating Schools:
Ark Priory Primary Academy – 020 3110 0717 or info@arkprioryprimary.org
Berrymede Infants and Juniors Schools – 020 8992 6612 and office@berrymede-inf.ealing.sch.uk / 020 8993 9063 and admin@berrymede-jun.ealing.sch.uk
Derwentwater Primary School – 020 8992 5710 or admin@derwentwater.ealing.sch.uk
Gifford Primary School – 020 8845 4661 or admin@gifford.ealing.sch.uk
Grange Primary School – 020 8567 1432 or admin@grange.ealing.sch.uk
Holy Family Catholic Primary School – 020 8992 3980 or admin@holyfamily.ealing.sch.uk
Mayfield Primary School – 020 8575 9885 or admin@mayfield.ealing.sch.uk
North Ealing Primary School – 020 8997 2653 or admin@northealing.ealing.sch.uk
Oaklands Primary School – 020 8567 5243 or admin@oaklands.ealing.sch.uk
St John's Primary School – 020 8567 6251 or adminoffice@st-johns.ealing.sch.uk
St Mark's Primary School – 020 8567 6292 or admin@st-marks.ealing.sch.uk
Vicar's Green Primary School – 020 8997 6734 or admin@vicars-green.ealing.sch.uk
Willow Tree Primary School – 020 8845 4181 or admin@willow-tree.ealing.sch.uk.