Little Big Swish 2 – Swap Clothes for Free
Completed Project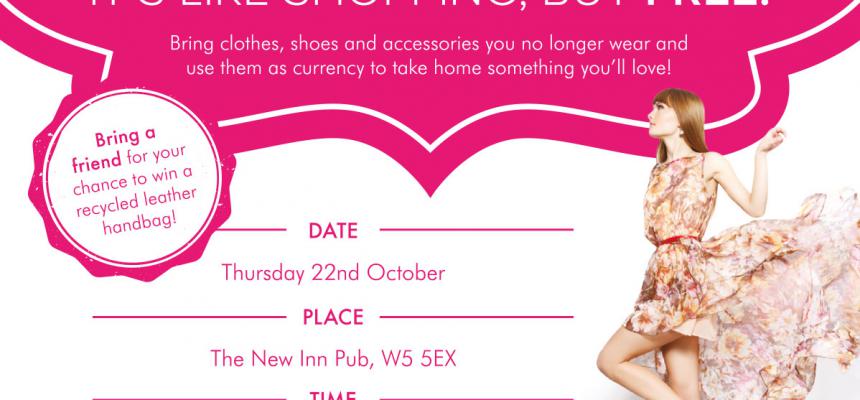 Project Date(s): October 2015
We are running a swishing event near you on the 22nd October 2015! At the New Inn Pub, Ealing W5 5EX. The event starts at 7.30pm and there is a refashioning session with Sequins and Slippers blogger Gema Enseñat talking about her time on the Refashion Runway, and showing you some on-the-spot refashions!
To get involved with the swish all you need is some good condition items that you no longer want to switch for some great new pieces! All for free!
Please like our Facebook page to see all upcoming events!