Acton Unframed
Completed Project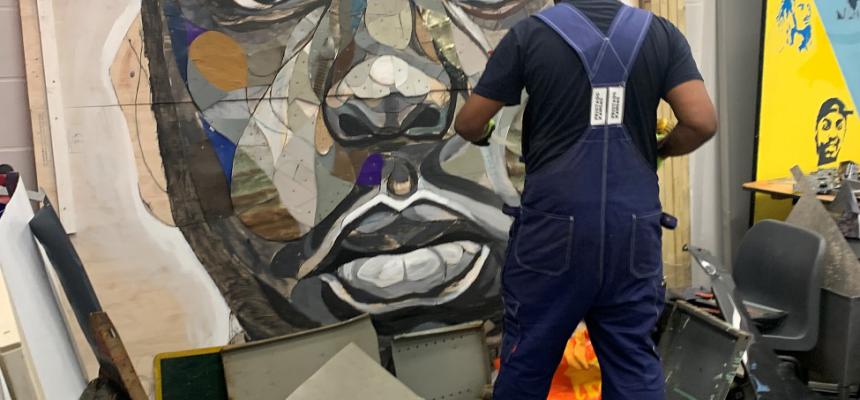 Project Date(s): July 2022
'Acton Unframed' is a grass roots urban art project that aims to bring the world's best street artists to Acton W3. The project aims to attract visitors to the area and serve as a catalyst to engage the community and to inspire commercial and social change in the neighbourhood. The project is being delivered by West London Art Factory in partnership with local residents.
The aim is to to create five large scale murals. Jamal Edwards MBE, will feature on one of the murals by Matt Small and local creative talent will be given the chance to collaborate on some of the work.
'Acton Unframed' launched with a major coup; world renowned artist Fin DAC, created the first mural on a wall in Myrtle Road at its junction with Churchfield Road, W3. The mural unveiled in August 2019, kickstarts a project that has the potential to transform Acton from an area that has long been in the shadow of neighbouring postcodes to a high footfall, creative hotspot in West London.
The group are still collecting recycled materials to complete the second mural and all help from local people is much appreciated! Donations of the following items are being accepted at Bollo Brook Youth Centre from Monday 11 – Monday 18 November.
Sheet metals including metal tins in different colours: pencil and crayon tins
Tin cans and soft drink cans
Metal shelving units
Oven panels
Boiler units
Baking trays
Plastic boxes and thin plastic containers in different colours
Any stuff that looks like it can be cut-up and stuck to a piece of art!