UFO Steelpan Summer
Ongoing Project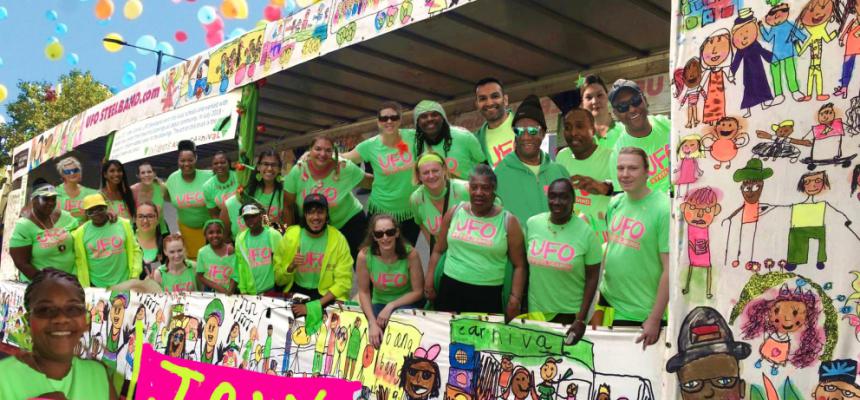 Project Date(s): June 2023
We want Ealing's summer and autumn to involve steelpan… the only acoustic instrument invented in the 20th Century!
Come learn to play pan with UFO, and perform in many local summer festivals, culminating in some major London-wide Events, from Notting Hill Carnival to the Central London Parade on New Years Day 2023!
Amazing Maestro Jason Constantine will create some entirely new steelpan arrangements based on 2022 soca and afrobeats, ready for the band to rehearse until we are on fire! No experience is needed, just an ability to listen and a desire to be part of the music, the camaraderie and the fun!
Christ the Saviour Parish Church, New Broadway, London W5 2XA, UK
We rehearse in the Community Hall at Christ The Saviour Church, Dicken's Yard, New Broadway, Ealing, W5 2XA. Our gigs will take place all over Ealing – watch this space!