Live music at Hanwell Community Centre/ Ealing Eclectic Music Space
Completed Project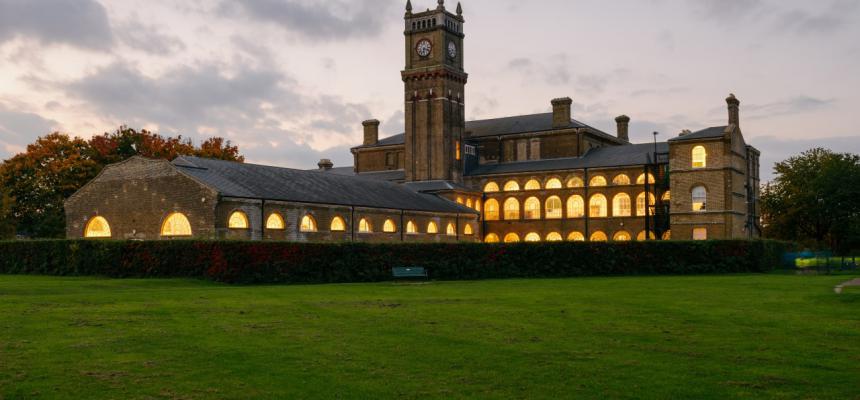 We at Hanwell Community Centre Consortium (Registered Charity Number 1174912) are keen to build on the music heritage of the Centre and create a revival of live music events.
Together with the Ealing Club Community Interest Company we want to encourage local participation in music and cultural events. We wish to offer an affordable and accessible, non pub related music venue in the borough for those keen musicians – of all ages – who want to showcase their talents and rehearse their music in a venue ideally located to limit noise to neighbours.
In the 1960's and 70's Hanwell Community Centre hosted gigs for famous groups such as Procol Harum, The Animals, Gene Vincent & Jerry lee Lewis and was a favourite rehearsal spot for the Who, Uriah Deep, Led Zeppelin and Deep Purple. In 1970 Deep Purple released the album generated in Hanwell Community Centre "Deep Purple in Rock".
The thickness of the walls of this magnificent Victorian Grade II listed building helped to contain the volume of the music they played in the building itself without disturbing the neighbours!
The basement and the ground floor are both accessible to people with mobility issues as they can be accessed by a ramp and there is parking available for motor vehicles and bikes. Over 50 free car parking spaces at the front of the building.
A test run for this live music project already took place last October with an extensive consultation from participants. Very positive feedback was received from the participants, from users of the Community Centre, from neighbours, friends, families about the possibility of future live music events and from the participating musicians to the test. Hanwell Community Centre Consortium and the Ealing Club Community Interest Company have therefore committed to take the project forward and develop it under the banner of the Ealing Club Eclectic Spaces. We are now working together towards a launch date in mid spring 2019.
The test run in October was entirely delivered by volunteers – from inviting attendees to creating an appropriate event space, ensuring adequate props were sourced on a short loan basis such as: heaters, tables chairs, lights to the participation of the musicians and engineers who tested the volume and sound on the night.
We expect all future events to be delivered in the same manner and will require local volunteers' assistance with: promoting/advertising the events on social media and with local organisations in the borough as well as sharing helping with transportation of props if needed.