Hedgerow Restoration
Completed Project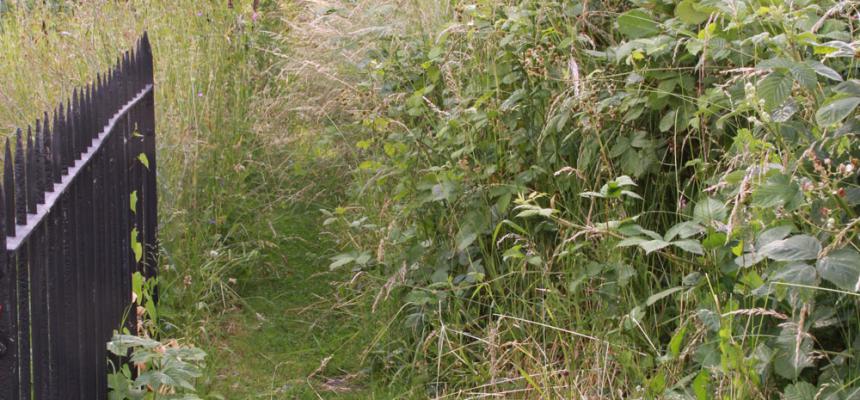 Project Date(s): March 2015
Wildlife gardening – volunteer day
If you need an excuse to get some fresh air and get your hands dirty … we'll be having another volunteer gardening session on the 7th of March at the Northfield Avenue Allotments.
The hedge that surrounds most of the allotments is a vital habitat for many birds, mammals, frogs and insects.
But it is in desperate need of some love and attention.  Removing the litter and rubbish will improve the look of the site and improve it as a wildlife habitat. We will be removing some of the fencing panels to get access to the mounds of bottles, cans and general rubbish that has accumulated over the years.
Most people go off to the countryside (or other countries) to help wildlife – this should be a short walk from your front door.
We know this isn't the sexy part of wildlife gardening – but all our critters and wildlife will thank you.
But, removing the litter is just the start of the restoration. We have also applied for a grant to:
Plant more native hedgerow trees in the gaps
Increase the diversity of the hedgerow by including other species
Pollard the willows
Lay the hedge in certain areas – to ensure a denser hedge to make it a more efficient barrier and wildlife haven for birds and hibernating creatures.