TYS2 garden 4 everyone
Completed Project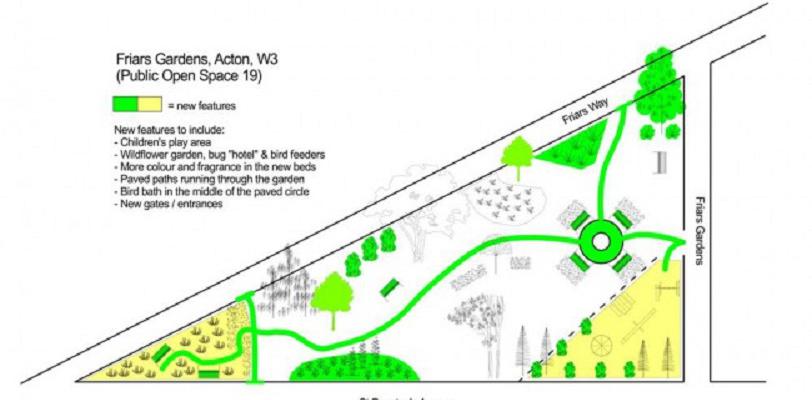 Project Date(s): November 2015 to March 2016
At the moment, the public open space between Friars Way and St Dunstan's Avenue is unloved and inaccessible. Children play in the road – despite the existence of this park – and even some adults are afraid to go in.
The reason is that the park has become an unofficial dog run and although we love our canine friends (some of us are dog-owners) we do not think it is fair that a park intended for locals has been appropriated by a single group of users – some of whom travel from outside the neighbourhood.
There are lots of responsible dog owners who keep their dogs under control and pick up their mess, but sadly enough are breaking park bylaws that few parents would take their toddler in. The park is fenced off in such a way as to be off-putting with a single entrance – often shut – and thus uninviting.
We propose opening this space for all of the community including responsible dog owners by providing extra entrances, a path to encourage walking, benches, a wildflower garden, a play area.