Ealing Walking, Talking and Exploring Group
Completed Project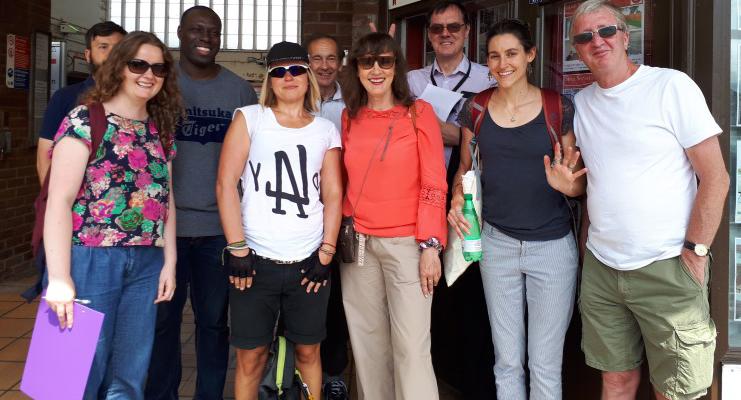 Project Date(s): July 2018 to July 2019
This group is for people who have English as a second or other language and who wish to improve their speaking and listening skills and meet people while exploring different places in the London Borough of Ealing or further afield.
The walks are organised and led by Joanna Dudzinska, the group founder. She is an experienced qualified teacher of English who is also a qualified and experienced tour guide. The walks are not too far and they involve visiting different areas in the borough or further afield. They last two hours or more. The walk details appear in the Events section on our Facebook and Meetup group: Ealing Walking, Talking and Exploring Group.
Previous walking tours have included:
Old Oak and Park Royal
Exploring North Acton
South Acton and its street art
A tour around old Southall
West Ealing through streets, temples and shops to London oldest allotments.