Southall Orchard Project – Phase 4
Completed Project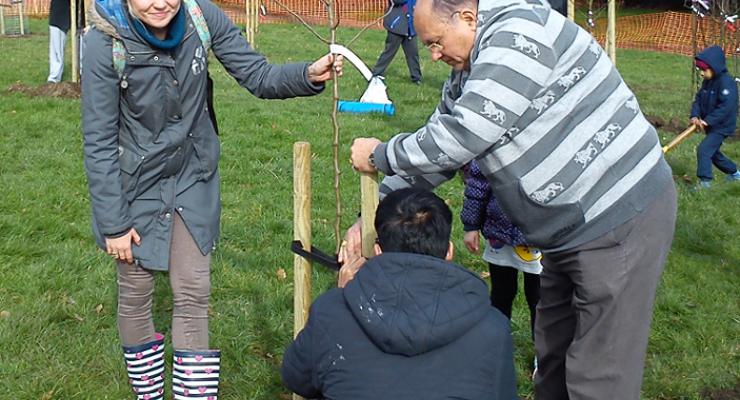 Project Date(s): March 2019
The Southall Orchard Project is a community led initiative with the goal of creating at least five publicly accessible orchards throughout Southall.
The first three community orchards were planted at Southall Park, Southall Recreation Ground and Jubilee Park between 2015 and 2018. This year a new orchard will be coming to Spikes Bridge Park.
The next community planting day will be on Saturday 9th March, 12pm-2pm. Volunteers are asked to ensure that they wear sturdy foot wear and dress appropriate for the weather. Tools will be provided. All volunteers will also receive free refreshments.