Open Day – Northfield Allotments
Completed Project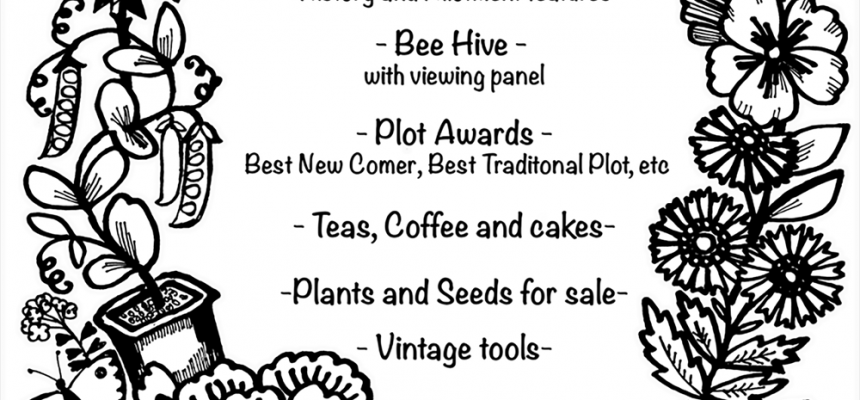 Project Date(s): July 2019
When the allotment committee has opened the gates in recent years, local people have flooded in, and we thought you'd like to take another look this summer. The site is a wonderful place, full of greenery and wildlife. We have butterflies, bumblebees, honeybees and stag beetles (which are protected and endangered).
We will be having our fourth summer open day at the Northfield Allotments on Sunday July 7 2019. Entrance is FREE!
We hope you will come along to see what is normally hidden behind our locked gates.
Bee Hives  – with viewing panel
Teas, coffees and cakes, and a bar
Vintage tool display
Plants and produce for sale
Guided Walk at 3pm – History and allotment features
WW2 Anderson air raid shelter and heritage vegetable garden
Plot Awards – Best Newcomer, Best Traditional Plot
Gates open from 1pm to 5pm. We'd love to see you there and show you around.