Magna Carta young ambassadors
Completed Project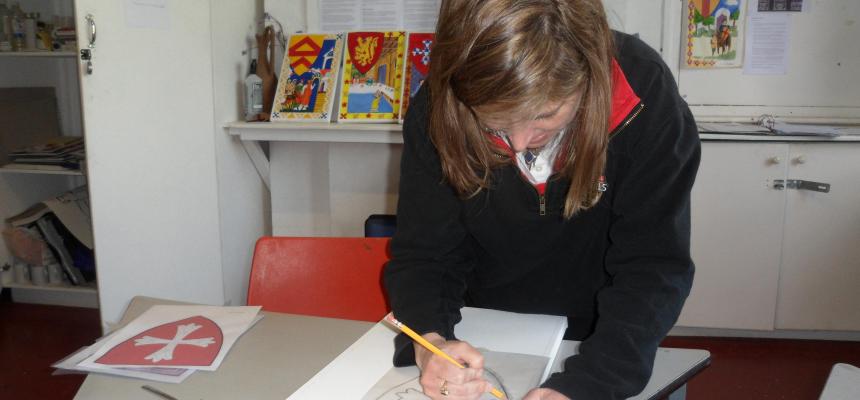 Project Date(s): April 2015 to June 2015
We are looking for young Magna Carta ambassadors, who are passionate about freedom, human rights and democracy, to present the Magna Carta to the people of Ealing. The project is launching on Saturday 13th June at Ealing Central Library.
We are commissioning a new exhibition of strikingly colourful paintings which will be shown throughout each library in Ealing. It is based on the coats-of-arms of the 25 Magna barons and King John and is guaranteed to attract attention.
As a Magna Carta ambassador, you will present the exhibition and the Magna Carta to library visitors. You will discuss and debate about what is generally known about the Magna Carta but also talk about what you have discovered in it for yourself.
Free day trip!
This is your chance for a free trip to the British Library to view an original copy of the Magna Carta. Since 1215, when it was sealed, it has become the origin of freedom, human rights and democracy throughout the world.
What's in the Magna Carta?
To understand the Magna Carta, you will take part in 6 study sessions, delving into the demands made by the 25 rebellious Magna Carta barons:
England now and 800 years ago, Sat 23rd May  2-4pm at Greenford Library
What's in the Magna Carta?  –  Making Parchment, Sun 24th May 1.30-3.30pm at Ealing Central Library
Grievances from the Magna Carta, Tues 26th May 5-7pm at Acton Library
Human Rights, Wed 27th May  5-7pm at Southall Library
Why Vote? Thurs 28th May 5-7pm at Northolt Library
Presenting the Magna Carta, Sat 30th May 2-4pm at Hanwell Library.
You will learn how to present yourself with assurance. We will also produce a series of informative posters to accompany the new art exhibition, explaining what you have found in the Magna Carta. You will make 3 or 4 visits to various other libraries to host the exhibition as it tours the libraries throughout Ealing during July to December.
Finally, you will also create a folder tracking what you have learnt, what skills have developed during the project and what you personally will remember.
Ealing Central Library, The Broadway, London, UK