Community Hedge Planting Event
Completed Project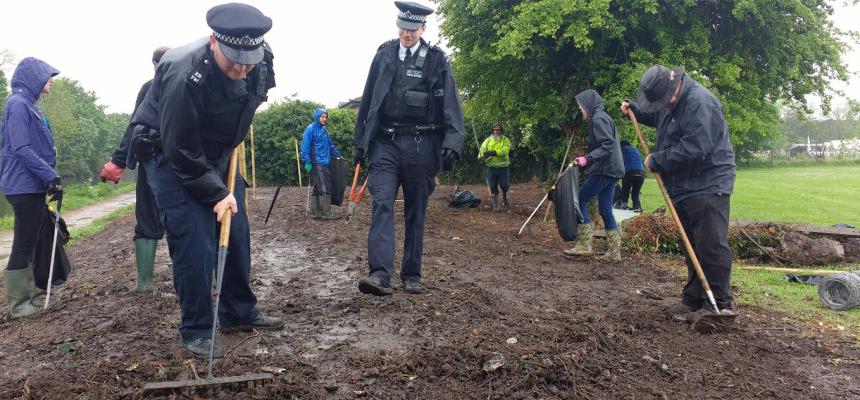 Project Date(s): December 2016
The Bixley Triangle is a small parcel of land at the southern end of Bixley Field. It lies adjacent to the Grand Union Canal and until 2016 it was neglected and served as a hot spot for rough sleeping and drug use. In May 2016 we worked with the owners, Catalyst Housing and our partners: Hangot, Ealing Park Rangers, the CRT and the police to help transform it. The site was levelled before being reseeded by children from Greenfields & Havelock Children's Centres. Three fruit trees were also planted.
Since then, school children have been busy preparing the site for the next stage of its transformation. This will take place on Saturday 3rd December at 11am to 1pm. The two latest contributors to the project include The Tree Council and Groundwork. On 3rd December they will be on hand to help plant 40 metres worth of fruiting hedges which will nicely compliment the trees planted there earlier this year.
Now we need YOUR HELP to plant 40m of fruiting hedgerow. On Saturday 3rd December at 11am, Come and get muddy and help us transform the canal side at Bixley Triangle.
All are welcome to attend. Children must be accompanied by an adult. Free refreshments will be provided.
Bixley Triangle, southern end of Bixley Field, Willowbrook Road, Southall, UB2 4RH