Canal Awash with Apples
Completed Project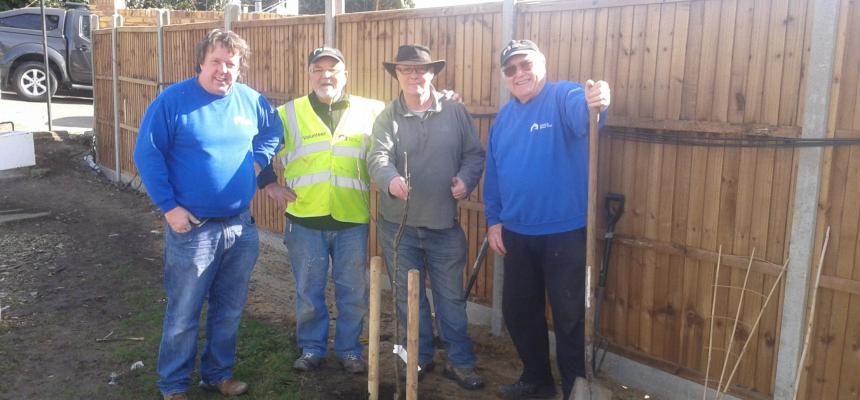 Project Date(s): March 2015
The Hanwell and Norwood Green Orchard Trail extends to Norwood Top lock. Working jointly with Volunteer Lock Keepers from the Canal and River Trust we planted three apple trees on the Grand Union canal side at Lock 90, the second lock upstream from the Three Bridges monument.
This is the first planting in our plan to extend the Orchard trail up and down the canal from the M4 motorway bridge to the bridge at Norwood Road in Southall. The trees have been planted beside a new fence installed during a housing development which removed a previous "green wall" of vegetation. Our trees were planted in a speedy 90 minutes and a source for watering them is nice and close!
Many thanks to the volunteers, to the Canal and River Trust for funding the trees and to the Ealing Park Rangers for the stakes and wire cages to protect them.
Norwood Top Lock (lock 90)