Get Fit 4 Summer @ The Havelock Centre
Completed Project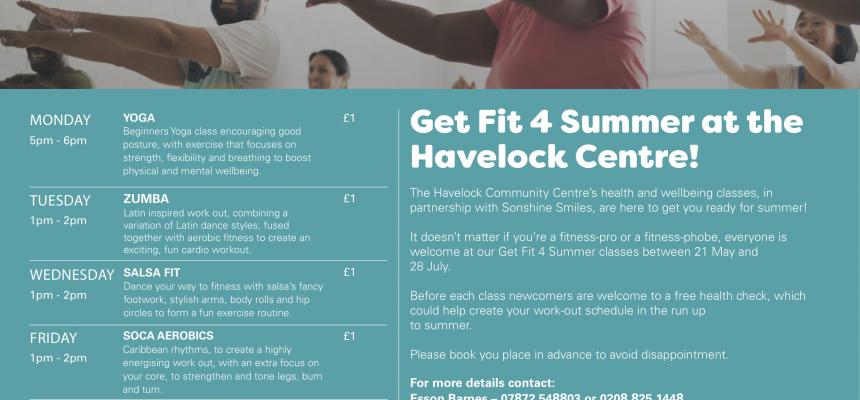 Project Date(s): May 2018 to July 2018
The Havelock Community Centre's health and wellbeing classes are here to get you ready for summer!
It doesn't matter if you're a fitness-pro or a fitness-phobe, everyone is welcome at our Get Fit 4 Summer classes between 21 May and 28 July.
Before each class newcomers are welcome to a free health check, which could help create your work-out schedule in the run up to summer.