Acton Gardens Skate Club
Ongoing Project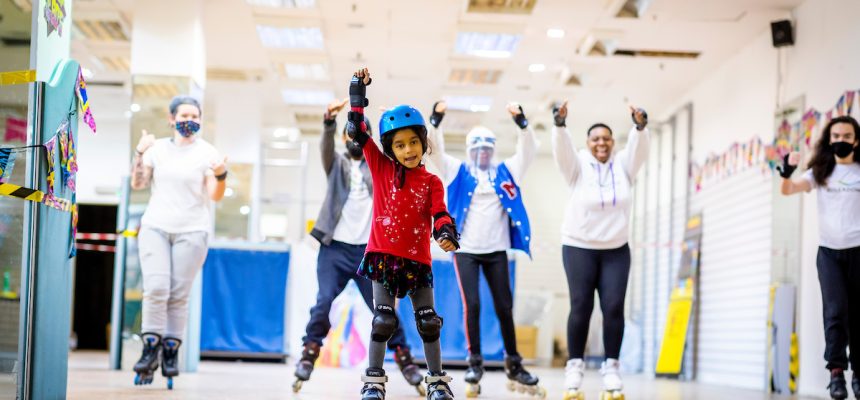 Project Date(s): July 2023
Rolladome is partnering with the London Development Trust and Acton Gardens Community, with the support of the Acton Gardens LLP, to deliver fun roller skating lessons to children.
Acton Skate Club is open to kids aged 4-17 years old.
This club is based around skaters of all abilities, encouraging staying fit and keeping active. 6 week terms, weekly attendance on Mondays.
Term 1 – 12th Sep – 17th Oct 2022
Term 2 – 7th Nov – 12th Dec 2022
Term 3 – 9th Jan – 6th Feb 2023
Term 4 – 20th Feb – 27th Mar 2023
Term 5 – 17th Apr – 22-May 2023
Term 6 – 5th Jun – 10th July 2023.
Costs:
£30 per student – per term. All equipment included. Half price offers will be afforded to families with more than one child  participating, with the cost met by RollaDomes time and input, where necessary.
Acton Gardens Community Centre, Bollo Bridge Road, London W3 8UU