Aleka House Major Refurbishment
Completed Project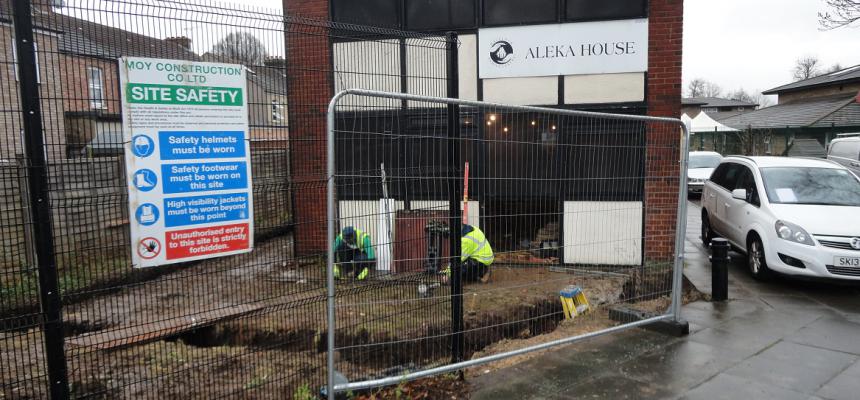 Project Date(s): January 2018 to June 2018
Our objective is to transform Aleka House, a double storey dilapidated building on the Havelock Estate Southall and change it into a thriving community hub. The building is currently managed by the Havelock Family Centre.
Aleka House is geographically perfectly situated adjacent to Havelock Primary School and Dairy Meadows Primary School ensuring that we are located in the centre of the community where need is greatest. However, the site had been in a state of disrepair for many years with 70% of the building unused due to the need for major repairs:
Asbestos removal
Complete re-wire and plumbing
New roof
Improve thermal insulation
Improve visibility and access through relocating the main entrance.
A front, rear and side extension is required to allow for installation of passenger lift, accessible toilets and a new kitchen to support project activities.
Our vision is a fully utilised resource and hub delivering services that the Havelock community wants. The building refurbishment and extension will make it fit for purpose with spaces designed to be multi-functional, (a hall, training and counselling rooms/office space) enabling us to effectively operate, increasing the range of activities whilst at the same time provide attractive space for other organisations and community groups to hire.
The visual transformation of the site will create a safe and welcoming facility that can attract children and families and reduce the social problems faced by tenants of the estate.
Planned services will include:
Information and advice/advocacy/support for very marginalised communities who cannot access services elsewhere.
Community education and training for employability skills, free Wi-Fi access, language and IT classes and health and well-being sessions.
Provision for the elderly to alleviate isolation and join intergenerational activities.
Provide targeted therapeutic services for individuals, children and families with parenting workshops, creche and informal support groups for people to interact with their neighbours, improving cross community understanding and cohesion/inclusiveness.
We are working with the London Borough of Ealing's Major Development Team who have been assisting us with project management, planning, procurement, and construction.
The total project costs are £578,000. We have secured a substantial amount from Trusts towards this work. However, although the refurbishment has commenced from 15 January 2018, we have a capital shortfall of £35,000.
Havelock Estate, Southall