theMOVEMENT Circuits Class
Completed Project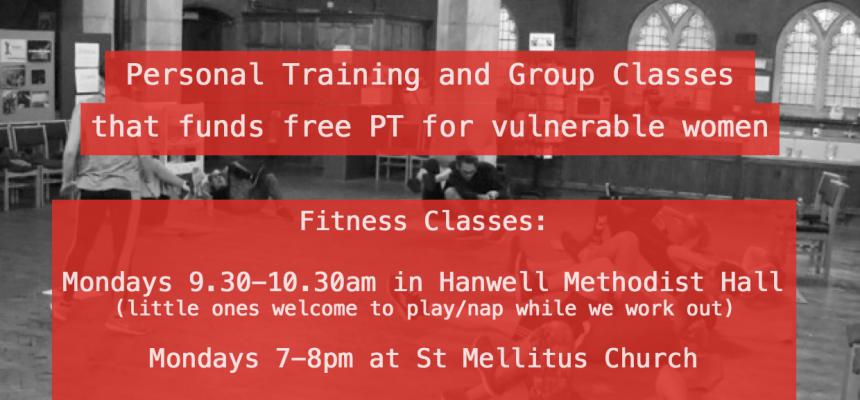 Project Date(s): October 2018 to December 2018
theMOVEMENT is a social enterprise that uses physical exercise as a tool to support and empower vulnerable women. We offer free personal training and fitness classes to those most vulnerable in our city.
We are funded by inviting people to pay to come along to theMOVEMENT circuits classes and personal training, knowing that they are getting fit for a cause, that the money they pay enables us to support vulnerable women through exercise.
Come along to a theMOVEMENT circuits class for a fun and friendly full body workout for all fitness levels!
Mondays 9.30-10.30am at Hanwell Methodist Church Hall (little ones welcome to play/nap while we workout)
Mondays 7-8pm St Mellitus Church
Or enquire now about theMOVEMENT one to one and small group personal training.
And theMOVEMENT is a social enterprise which means all our profits go towards empowering vulnerable women through physical exercise..!
Come along and get fit for a cause!!
Hanwell Methodist Church, Church Road, London, UK