MEL Productions Community Centre
Completed Project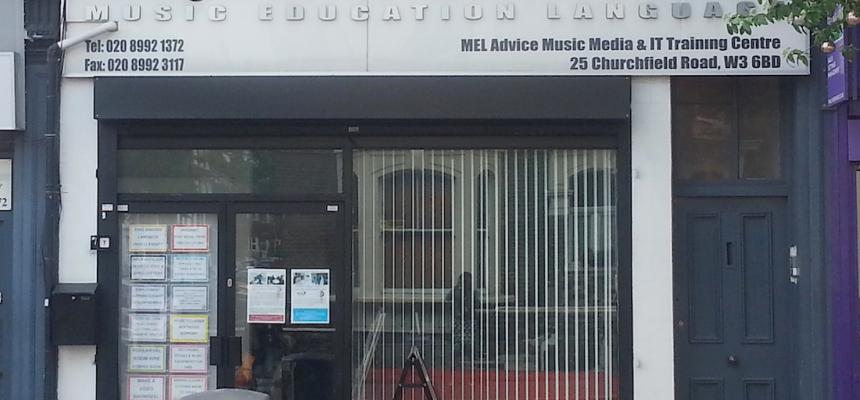 Project Date(s): July 2018 to November 2018
INTRODUCTION
MEL Productions (Music Education Language Productions) CIC  has been providing training to our local community since 2002.  We are always available to offer clients' information and advice, guidance about opportunities for work, further education and training, providing extra support with literacy and numeracy skills to help them find full or part-time employment or preparing them for further education.  We also provide music activities for children, young people and adults who would like to find work or volunteering opportunities in this field.
Those suffering from poor mental health dealing with depression, loneliness and social isolation, we aim to fill any gaps in their education by offering them support with employment opportunities.     We also provide an assertive community support service with our volunteer team members, who meet with clients to provide them with advice and guidance, making their mental health care more manageable when talking about their issues thus reducing the need for them to making regular visits to the hospital.
We offer interventions services to young offenders and those exhibiting anti-social behaviour, providing clients with a solid foundation for the future.  We provide practical learning and meet developmental needs for young people and adults with a learning difficulty with structured help and on-going support to help them find worthwhile employment.
OUR MISSION
As a Community Interest Company (CIC), which is a not-for-profit organisation, we provide activities and services to benefit the diverse community from all boroughs.  Our mission is to create social and economic change within the community, promoting wellbeing in the lives of people regardless of age, culture and background. We aim to overcome limitations by imparting life-long learning skills and filling knowledge gaps where there is a real need.
Our ethos is to nurture and empower people to make life-changing decisions through our enhanced training delivery service and to help create and to live in a community that fosters harmony and encourages people to make a positive contribution to our local economy.  We aim to embed basic functional skills for marginalised people, and to ease vulnerability for those who are at risk. Engaging in positive educational media and music activities accelerates the realisation of an individual's full potential as they develop, grow and attain a new level of excellence.   We aim to provide engaging  learning methods to all people regardless of their age or abilities. We will continue to deliver this offer within a fun and enjoyable environment and to take pride in our reputation as an organisation known locally for making a positive and valuable contribution to the community in which we live and work.
Our Values:
●      Having a duty of care for our community and a responsibility to deliver it.
●      Promoting diversity and equality.
●      Increasing community cohesion through social engagement whilst promoting activities that benefit the whole community.
●      Improving economic prospects for the local community.
●      Adapting learning methods for the benefit of the community and sharing best practice with partners and other providers.
●     To help clients gain opportunities such as voluntary work, work placements or an apprenticeship leading into full or part time employment that is agreed on an Action Plan before attending any of our programme.
25 Churchfield Road, London W3 6EB, UK