Ealing i-Tree – Volunteer Tree Surveyor
Completed Project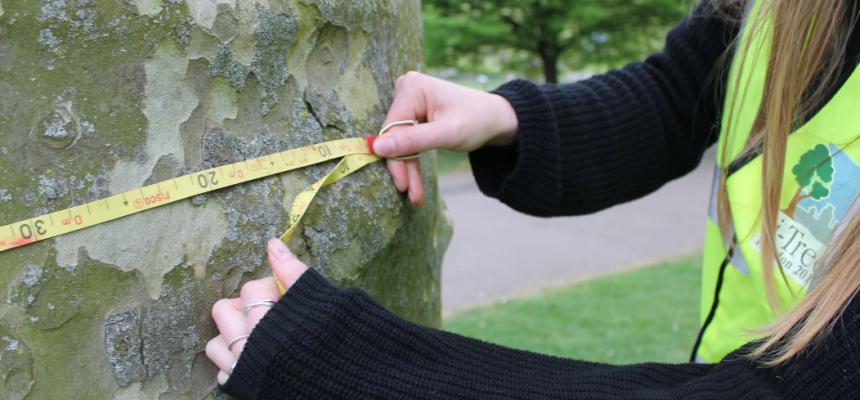 Project Date(s): June 2017 to July 2017
Trees for Cities, in partnership with Ealing Council, Treeconomics, the Greater London Authority and the Forestry Commission, will be gathering data to quantify the structure, ecosystem services, and calculate the value of all public and privately owned trees in the borough. This data will be used to better inform future management and maintenance strategies, strengthen the business case to retain existing trees in the borough, and inform future planting strategy.
We are seeking teams of enthusiastic volunteers to help with tree-surveying and data collection in the London borough of Ealing. You will work in teams of three, led by an experienced Team Leader. Volunteers must be available for the following:
– 1 training day on either the 6th or 7th June with full training on how to conduct the survey, use the equipment and read and record data;
– 4 weekdays over June or July to survey 15 plots in Ealing, at a time convenient to your group.