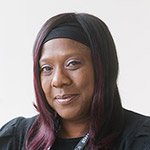 Denise Charles
Chair
Head of Curriculum for Service Industries, West London College and member of management committee for local charity Descendants who work with children and young people (4-16) primarily of African and Caribbean descent.
---
It's the residents that are facing these issues so we need residents to be involved to identify what the issues are so that we can remove these barriers and they are never faced again.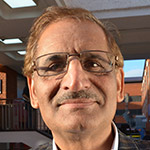 Munir Abbasi
Dr Munir Abbasi has received a PhD and worked in the public, academic and private sectors. He has led and contributed to various national and international programmes/projects and policies covering broad areas such as social innovation, data-driven innovation, smart cities, circular economy, business models, creativity, education, health care, and making cities more democratic. He is also a school governor.
Dr Abbasi believes he will promote race quality by suggesting and contributing new ideas, initiatives and best practices with robust action plans addressing the causes of racial and ethnic disparities.
His motivation to join the Citizen Tribunal is "a more fair and inclusive society so that no one should be left behind".
---
I feel our community needs robust and effective actions for providing a strategic roadmap towards equality and inclusion.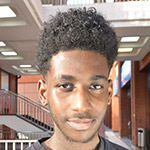 Dior Ryamond
Dior is an Ealing resident and, currently, a student at the University of Sussex. He joined the Citizen's Tribunal with a keen interest in enabling the implementation of the Commission's recommendations and aspires to a fairer borough that everyone can live and work in without disadvantage. Dior aims to give the benefit of his knowledge as a Law student to improve education and local policing in the borough.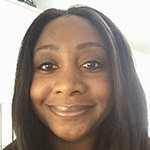 Steph Ajayi
My day job is centred on issues of racial justice and accountability and so it was no surprise that this role resonated with me since I already work in this field with a particular interest in education. What I hope to achieve is to hold our leaders to account by pressing for action in working with the team to dismantle the structures and systems that combine to limit the potential of specific groups within our borough. I've lived here for over 30 years and will be keen to see progress that we as citizens can all be proud of.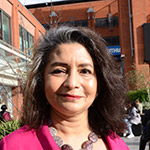 Dr Su Sukumaran
It is an honour to be a member of the Citizens' Tribunal and I look forward to working with my colleagues to ensure that the Ealing Race Equality Commission's recommendations are implemented. I live in Ealing and by profession am a Consultant Child and Adolescent Psychiatrist, with over 25 years' experience as a clinician and trainer in the NHS, private and third sectors. My special interest is in Neurodevelopmental conditions such as Autism and ADHD and I have led specialist teams in this area in several CAMH (Child & Adolescent Mental Health) Services, including in Ealing. I also have a Master of Laws in Human Rights and experience of multi-agency work, advocacy and report-writing, which I hope to put to good use in the tribunal.
As a volunteer I have worked with children's and homelessness charities, the London 2012 Paralympics, Team London Ambassadors and the Royal College of Psychiatrists. In the latter two organisations I am currently involved in EDI projects. I am also Disability Officer in the Ealing Central and Acton Constituency Labour Party.
---
I raise up my voice — not so I can shout, but so that those without a voice can be heard … we cannot succeed when half of us are held back.
Malala Yousafzai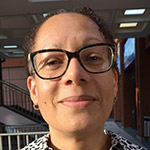 Rosalind Lord
I applied to become a member of Ealing Citizens' Tribunal in the hope of making tangible improvements to the day to day lives of people who experience race inequality. My area of expertise is in education. I am a skilled teacher, tutor and lecturer with wide experience in researching, designing and teaching curricula and interventions.
Understanding how the education system creates barriers for a range of learners, students of Black Caribbean heritage in particular, has been my area of research interest. The evolution of the assessment gap has been well documented over the decades and, repeatedly, the education system has failed to pursue recommendations of key reports.
I was pleased, therefore, to see the approach taken by the Ealing Race Equality Commission: Emphasis on tight timelines for its demands, and provision of support for the Council and Ealing schools in promoting race equity. I am looking forward to working with my colleagues on the tribunal to provide this support in identifying and implementing effective interventions.
---
People are punch-your-teeth-in proudest of the things over which they've had no control. This is the opening line from a poem that shines a bright light on racism and all other isms controlling the lives of others.
Labi Siffre (1995) La Grande Illusion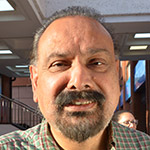 Mohan Luthra
Public policy consultant with experience of working in the voluntary sector in Ealing, national and local government.
Mohan brings a range of expertise, experience and skills to the commission, from public policy, program development and delivery, research and evaluation, organisational and services development and education, housing and regeneration.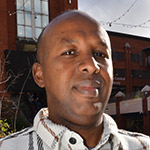 Sharmarke Diriye
Sharmarke DIRIYE is currently the Programmes Lead at Golden Opportunity Skills and Development (GOS&D), a progressive charity that engages and supports the socio-economic and health aspirations of marginalised communities. Sharmarke has amassed over 15 years' experience working with and supporting the work of Civil Society organisations, in bridging inequality gaps through various impactful projects. Sharmarke has also undertaken numerous leadership roles where he has always championed ideals of equality, inclusion and unity.
---
I am very excited and looking forward to utilising my community activism and capacity building experiences in supporting the work of the Citizen Tribunal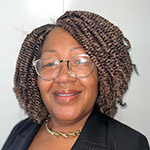 Angela McKenzie
With over 25 years experience working within the National Health Service, Angela is committed to continually strive to commission quality care and health services, especially for diverse communities, and the most vulnerable. This was recently demonstrated in the Covid vaccination Programme where she championed work to ensure the most clinically vulnerable residents living within care homes received primary health care services and their vaccinations promptly. Other experience includes transformation and innovation in primary care to improve access to GP care and development of self-care models, working in partnership with and holding key stakeholders to account.
With her Caribbean heritage and lived experiences, Angela is a keen advocate for making the health service more accessible and services visible to underserved communities. She does this by developing programmes that support and encourage BAME communities to seek early medical intervention, in particular raising awareness of preventable and often undetected health conditions most prevalent in the black community, such as diabetes, high blood pressure and hypertension, which if not treated early can lead to life changing conditions.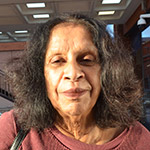 Rosita Casperz
I applied to be a member of Ealing Citizens' Tribunal because I want to contribute my skills to develop a fairer and more inclusive community in Ealing and especially in Northolt where I live.
I am an immigrant and the child of immigrants. I know that if my parents had not put a lot of effort into getting the best education possible for my brother and me, I would not have had the opportunities to build a professional and well-paid career and comfortable life for myself.
My professional background is in education. I started my working life as a history teacher in secondary schools in East London. I moved into special educational needs in order to support young people to become enthusiastic, confident and successful learners.
My other experiences of work and voluntary activities include:
Managing local authority equalities services
Lecturing and researching in higher education
Working on two race equality projects in the voluntary sector
Being a school governor in Ealing for over 20 years
I have joined the Education, Participation and Democracy, and Policing sub-committees to which I hope to contribute my knowledge and also to learn from my colleagues.